Posted by ENPAC, LLC. on May 9th 2018
To this point, our blogs have focused on practical product applications with an educational edge. This month, however, we are proudly and unabashedly pushing a product. New product development is a company-wide effort, demanding coordinated effort between multiple business units. We are grateful to our engineering, production, and quality control teams for the hours they spent creating, producing and testing this new unit. Without further ado, we are pleased to present the 5483-YE Double IBC Dispensing Station.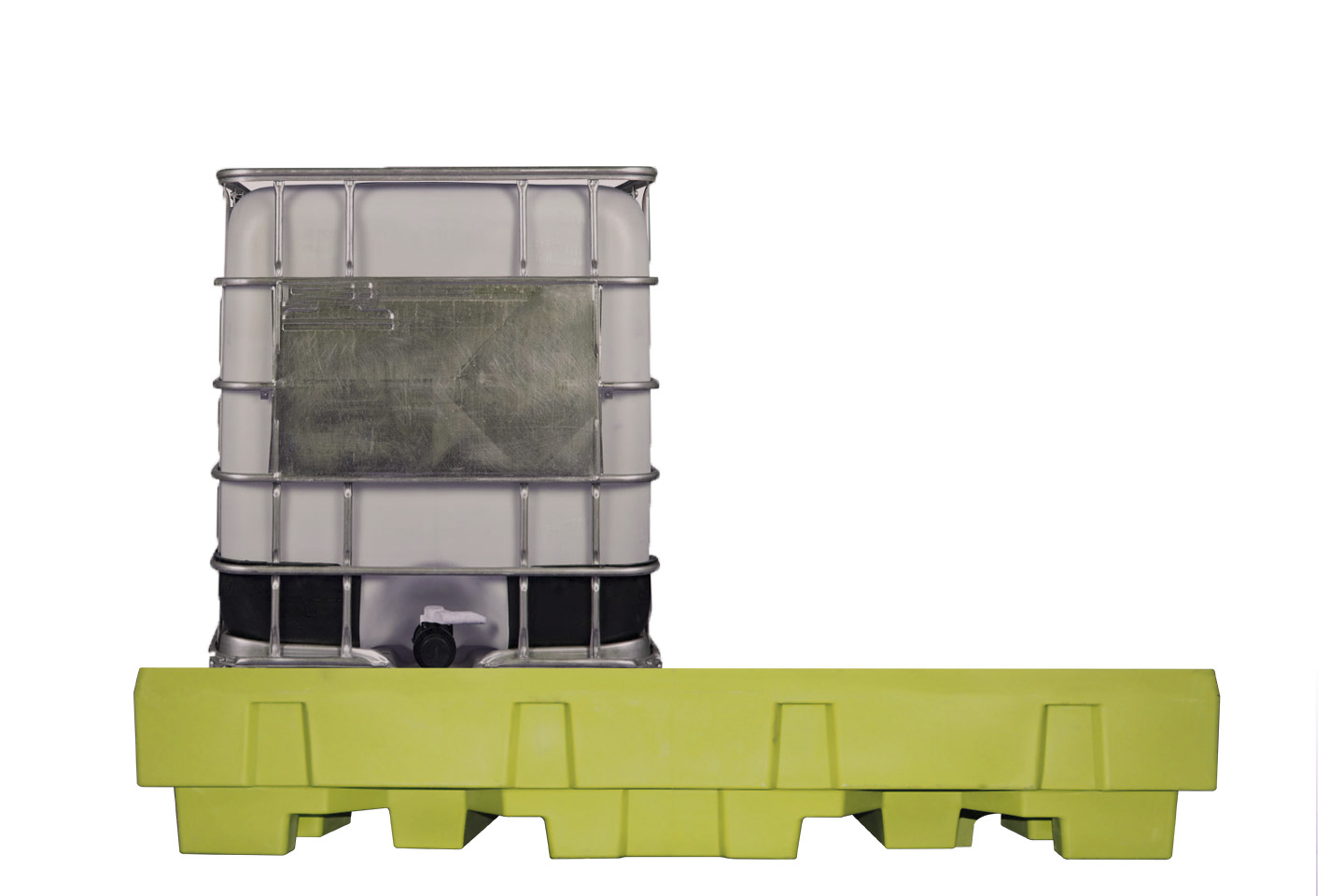 At first glance, your initial reaction may be, "that's just another double IBC containment unit." To a certain extent, that is true; but here at ENPAC, we strive to create products that make meeting regulatory requirements as simple as possible. That is why this unit is different. It has the lowest height and smallest footprint of any of our double IBC containment units. This saves valuable floor space without sacrificing regulatory compliance. Furthermore, this is no ordinary pallet. It is an all-in-one integral dispensing platform. In other words, there is designated space in the sump for filling pails and other small containers. This provides spill saving containment during the activities where accidents are most likely to occur. What's more, all of this is available without any additional parts. There are no grates or additional pedestals to install. The IBC simply sits on top of the support towers in designated grooves.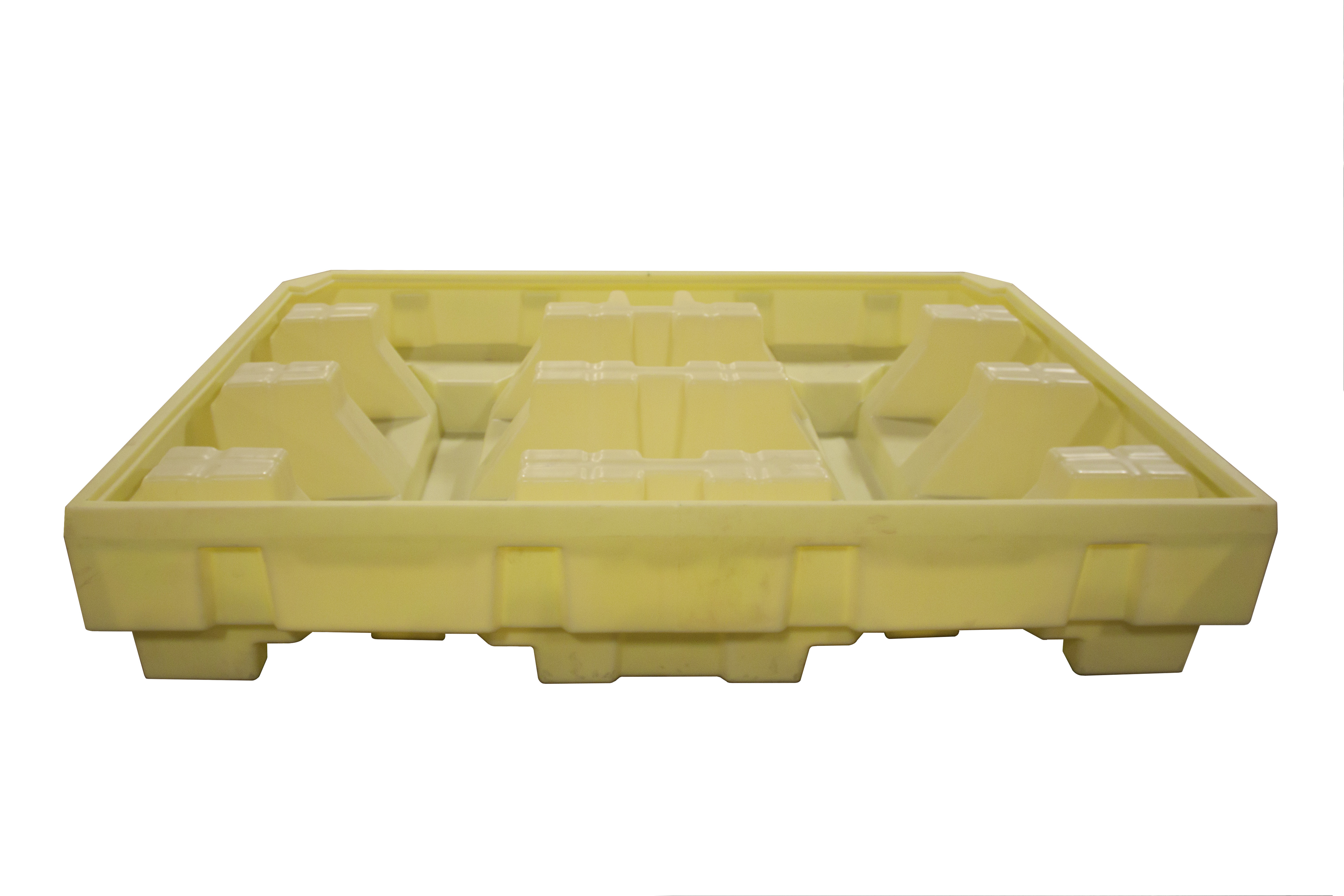 At second glance, you may be thinking, "all those features sound great, but I bet there is a premium price for all that convenience." In reality, the innovative design of the 5483 actually reduces raw material costs, allowing us to provide the least expensive double IBC containment unit on the market. This newest member of the ENPAC product family builds on a tradition of 30 years of high quality secondary containment production. As always, it is made in the USA, adding to the largest breadth of American made spill control products. For any additional questions, please feel free to browse our website, reach out on social media, or give us a call. We would be happy to provide additional information on how the entire ENPAC line can help protect the environment, and your bottom line.